SavvyCal for
Chrome
Save time with one-click access to your scheduling links from a Chrome extension. Propose times based on your availability natively in Gmail or anywhere you're scheduling a meeting.
Quickly access your links from any web page.
Copy your scheduling link or propose times and paste them on your current page.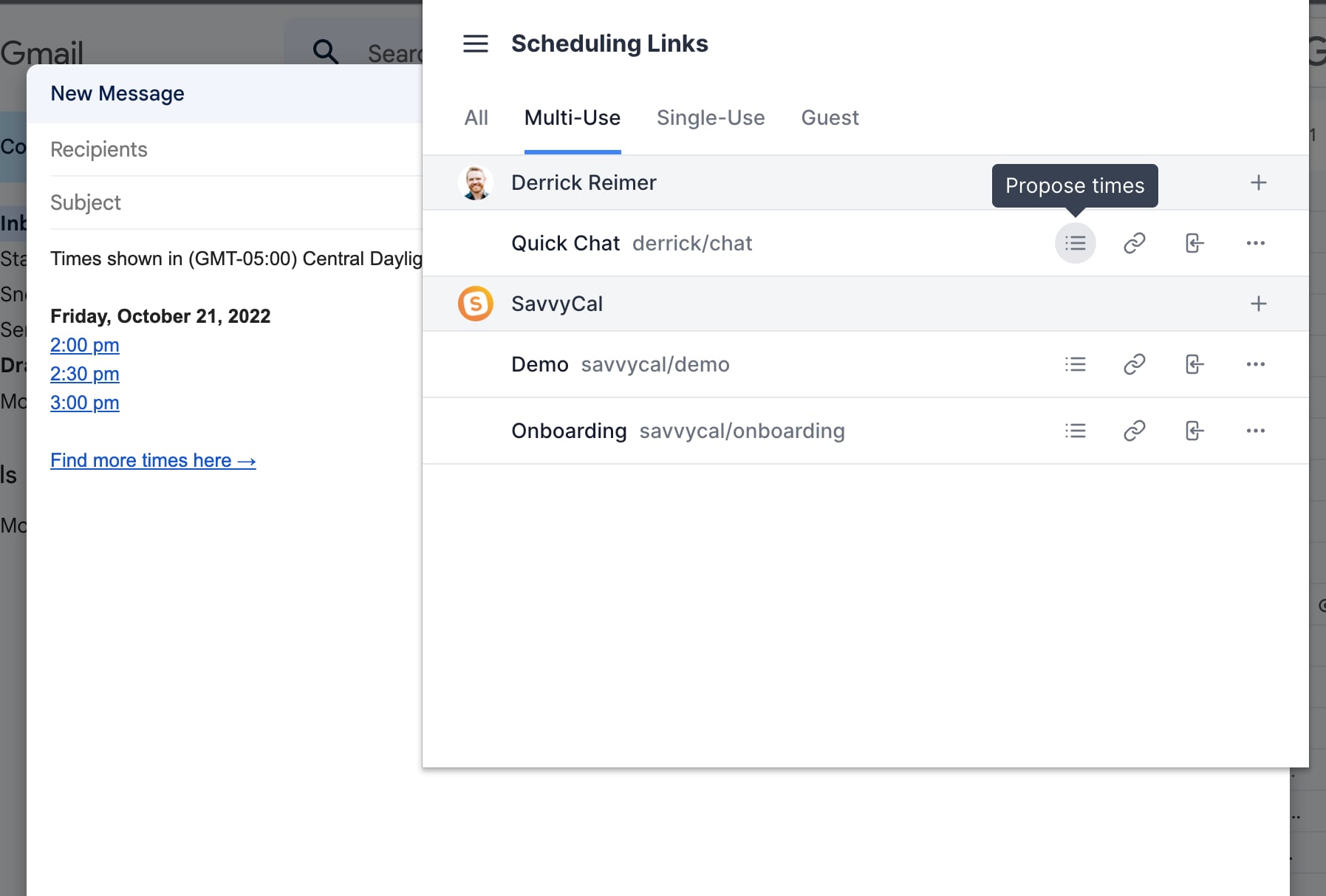 Give your schedulers a calendar, not a list of time slots.
Allow recipients to overlay their calendar on top of yours to easily find mutual availability.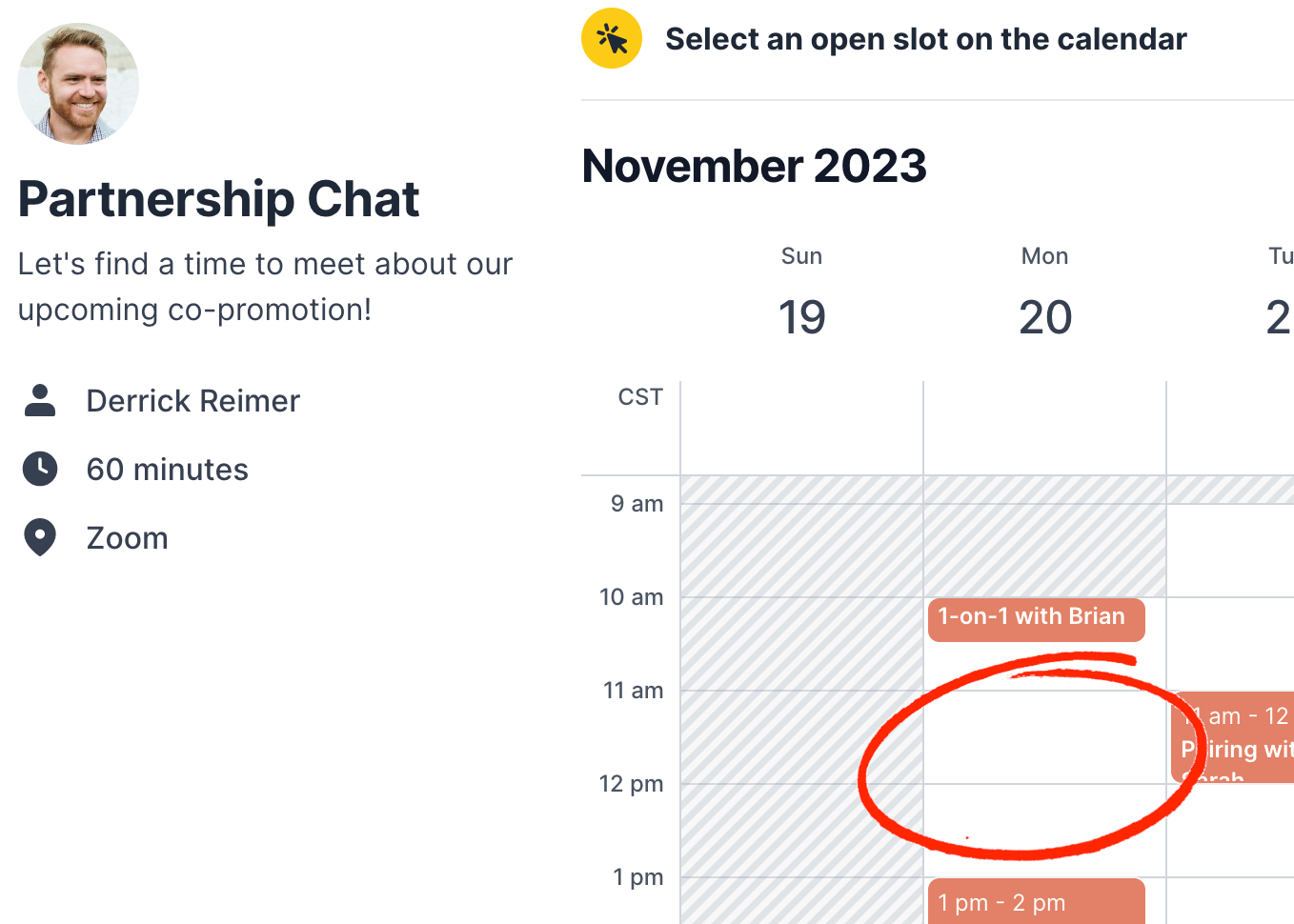 Team scheduling at the click of a button.
Automate round robin routing, set up collective scheduling, and add teammates on the fly.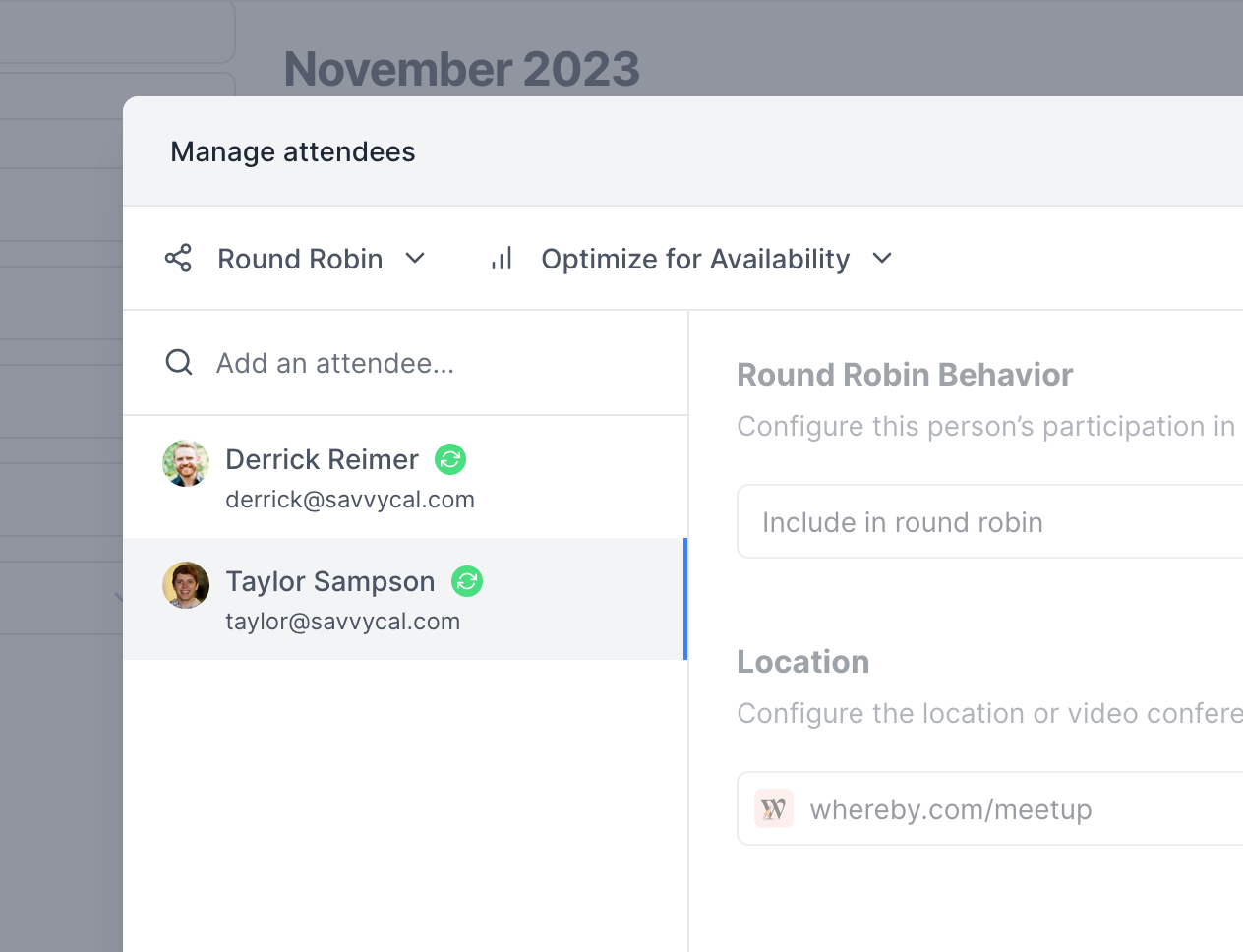 Connect all your calendars.
Work, personal, side projects...check for conflicts across all of them and set which calendar you want to store each meeting in.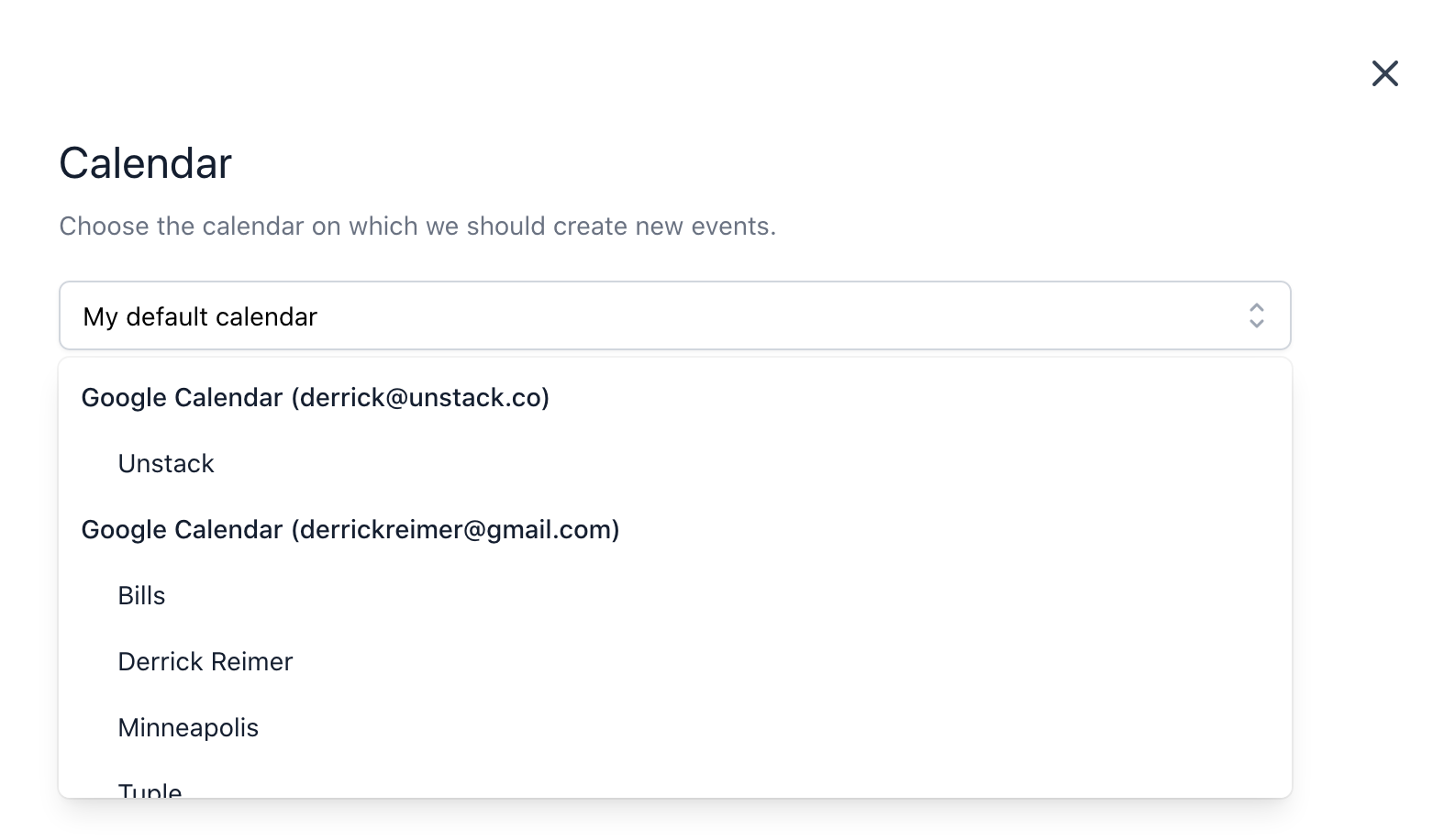 Take back control of your schedule.
Present ranked availability windows to encourage recipients to pick the optimal time (while still remaining flexible).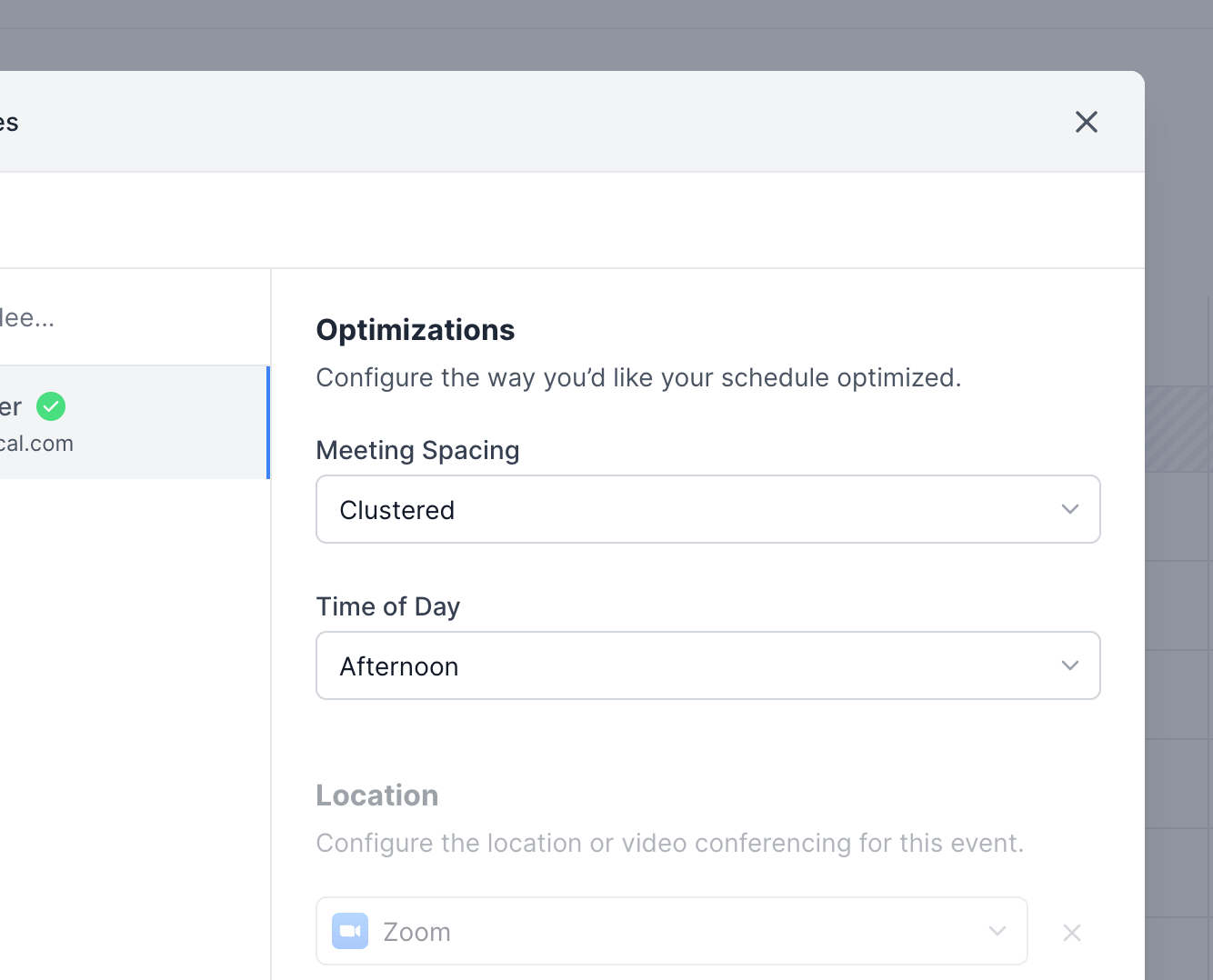 Protect yourself from meeting overload.
Set limits for how many meetings can be booked per day, week, or month so you always reserve time for deep work.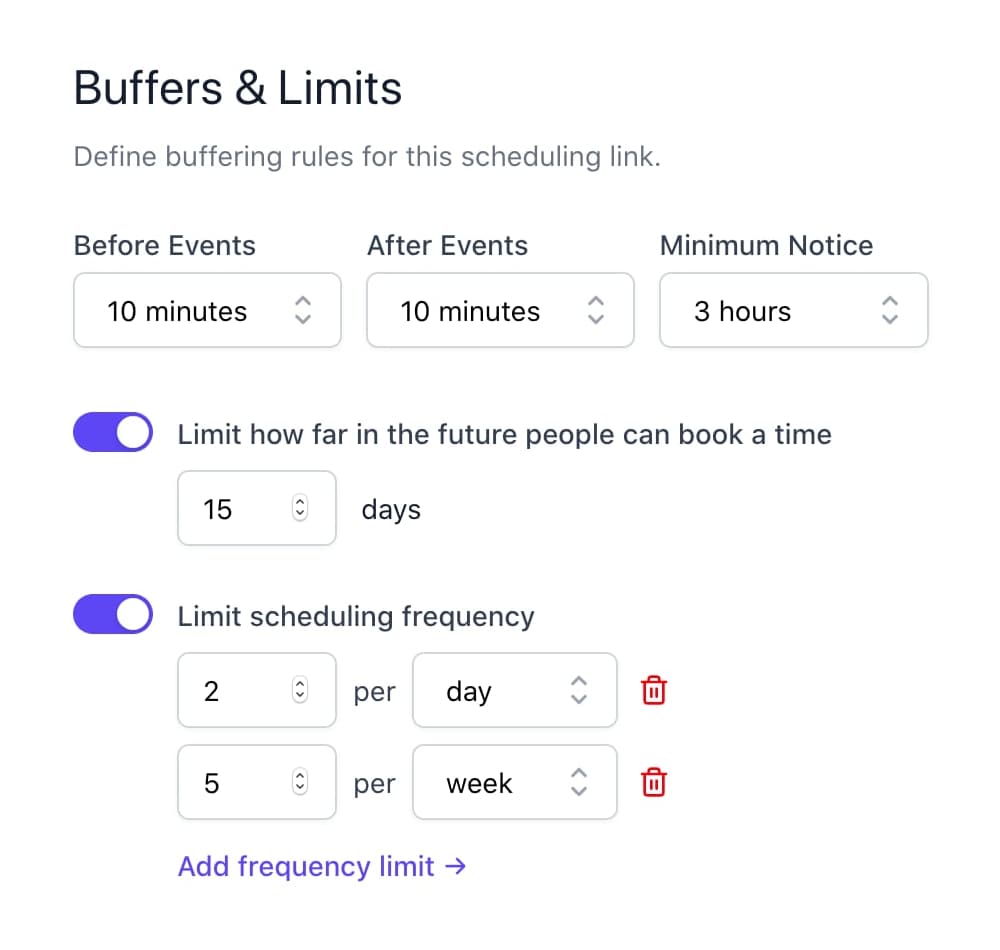 Use time blocks to control availability.
Create naming conventions that find scheduling availability based on calendar events you create for time blocks.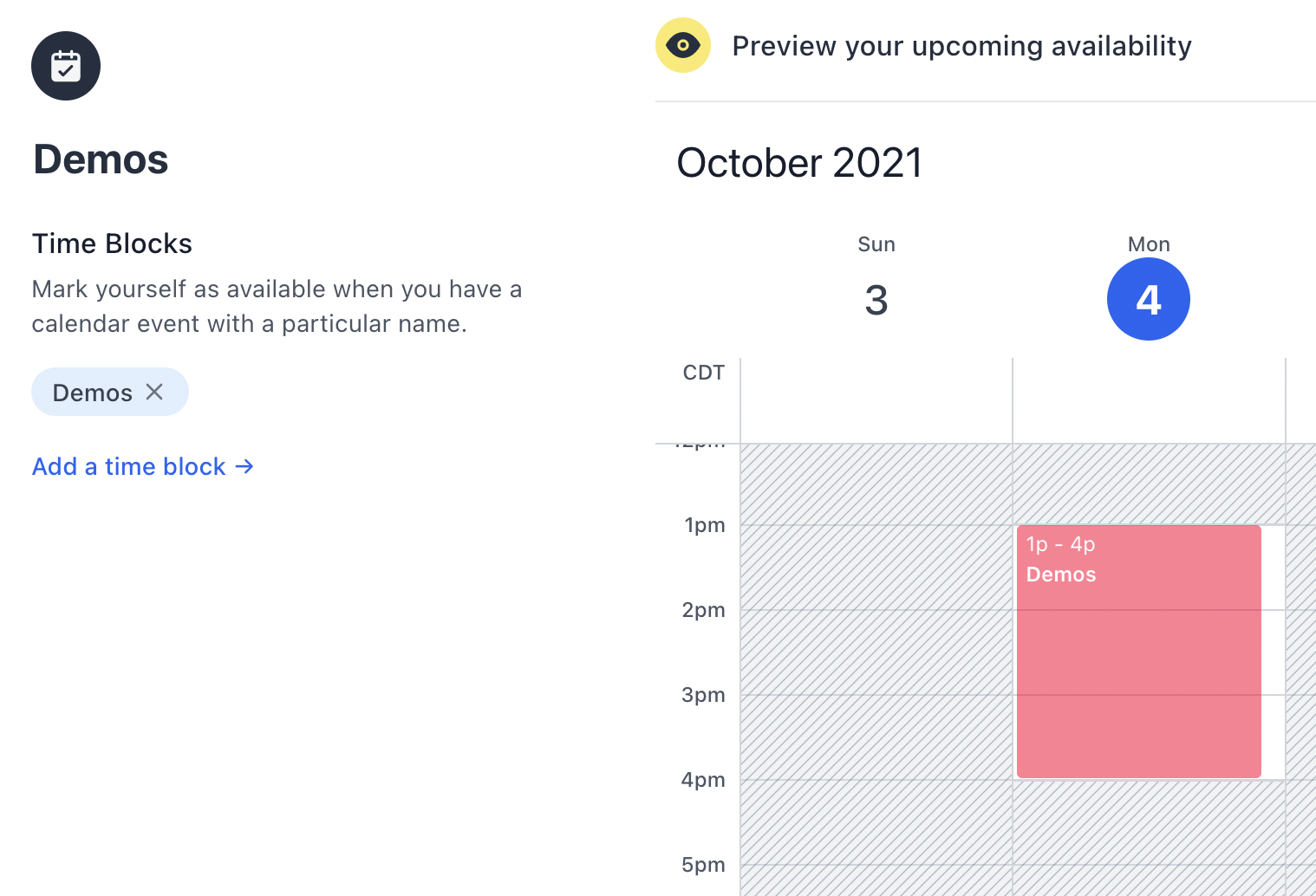 Propose times to meet.
Generate a snippet of text to propose times in just seconds. Recipients can pick a time to meet in just two clicks.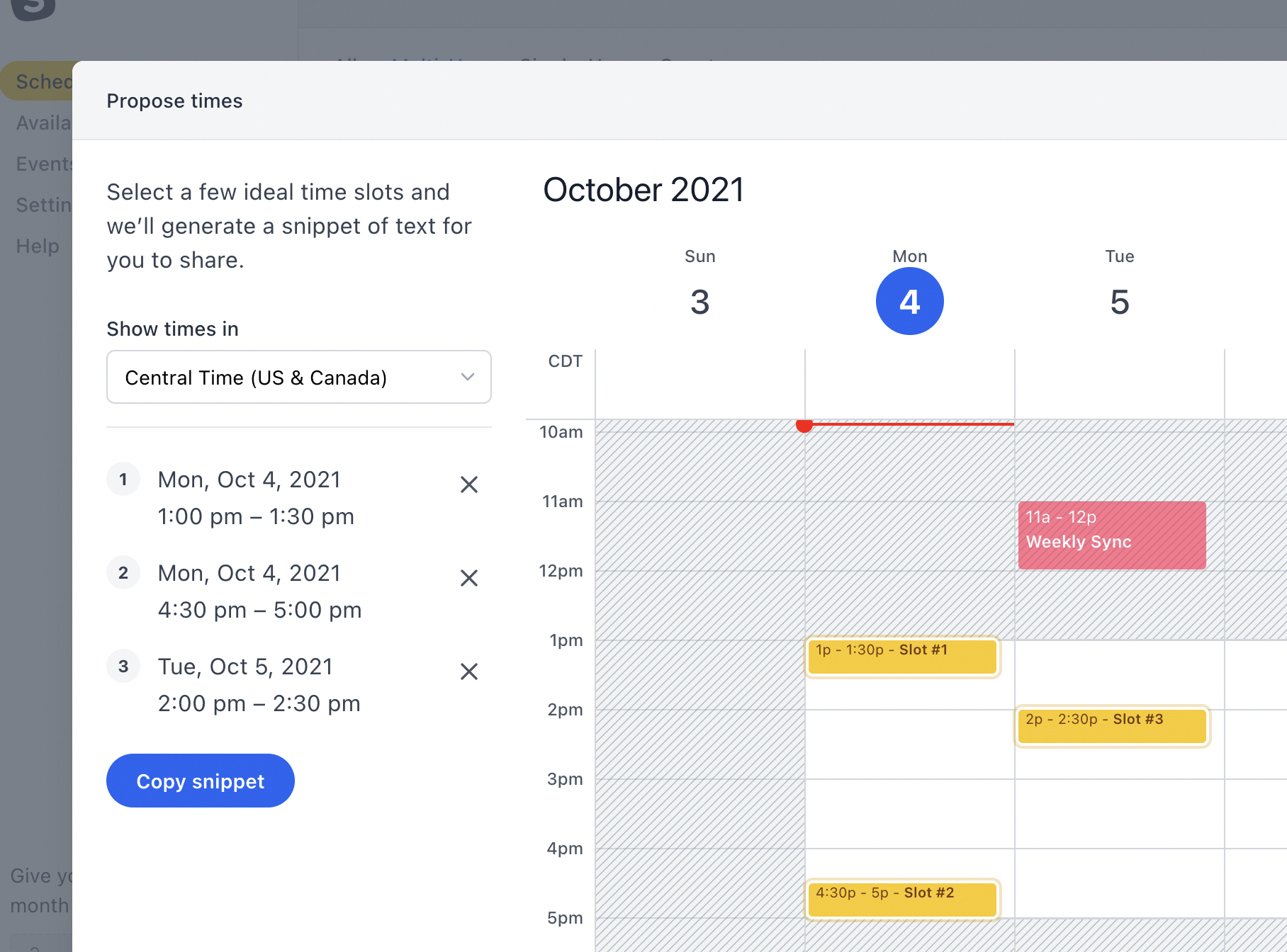 Embed directly on your website.
Let visitors schedule time without ever leaving your website. Trigger your embedded link via hyperlink, the floating button, or a JavaScript call.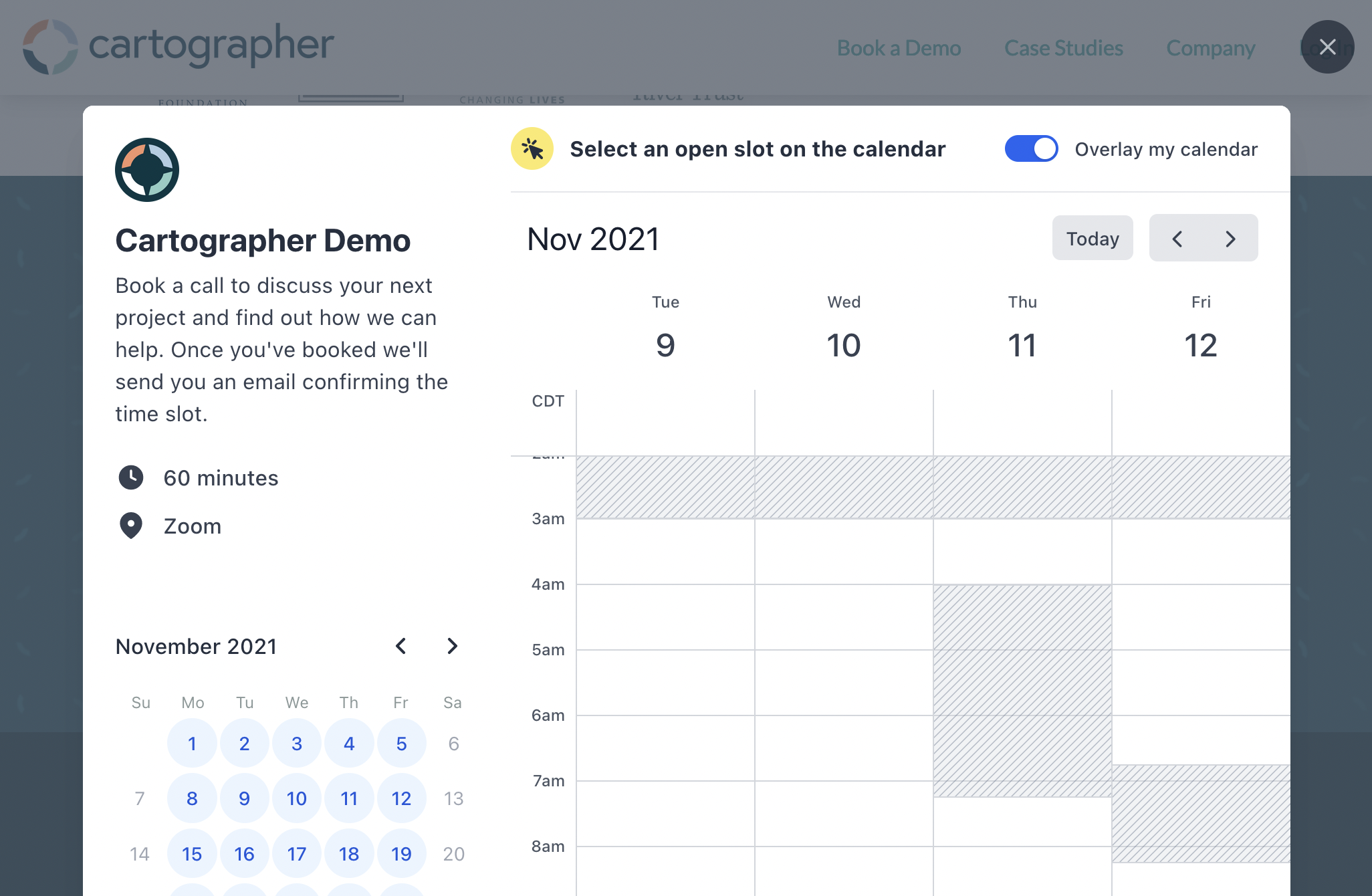 Ad-free meeting polls.
Invite people to vote on a set of times to meet and book the one that works best.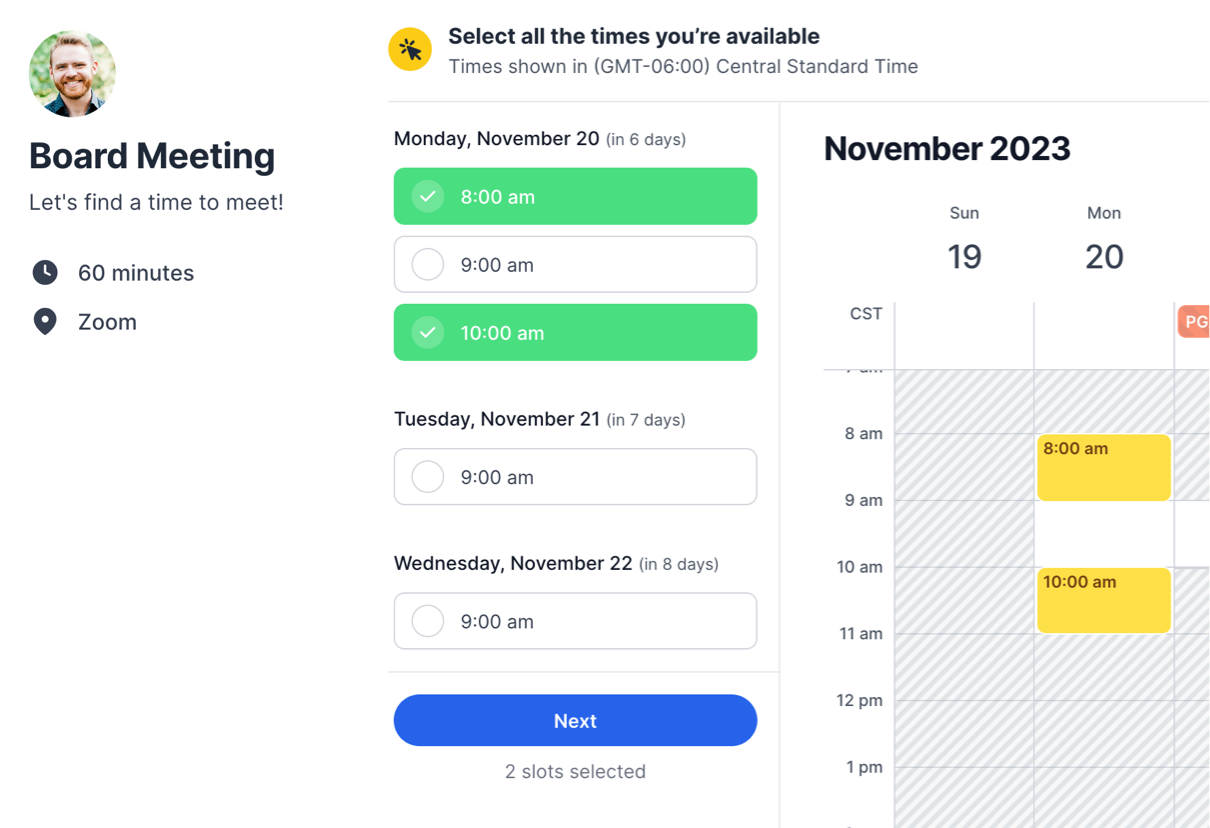 Integrate all your essential tools
We play nicely with other tools in your scheduling workflow.

Google Calendar
Create events on your Google Calendar and check for times when you are busy.

Outlook Calendar
Create Outlook Calendar events and check for times when you are busy.

iCloud Calendar
Create Apple iCloud calendar events and check for times when you are busy.

Fastmail Calendar
Create events on your Fastmail calendar and check for times when you are busy.

Zoom Video Conferencing
Automatically create unique Zoom rooms for new events.

Google Meet
Add Meet links to your Google Calendar events.

Microsoft Teams
Add a Teams conferencing room to your Outlook events.
Chrome Extension
Access your scheduling links from any webpage.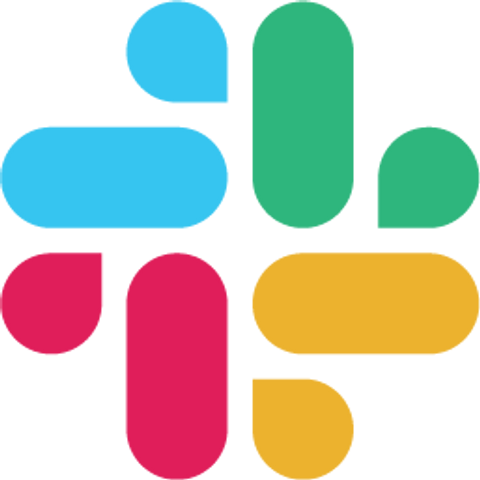 Slack
Notify channels when events are scheduled or changed.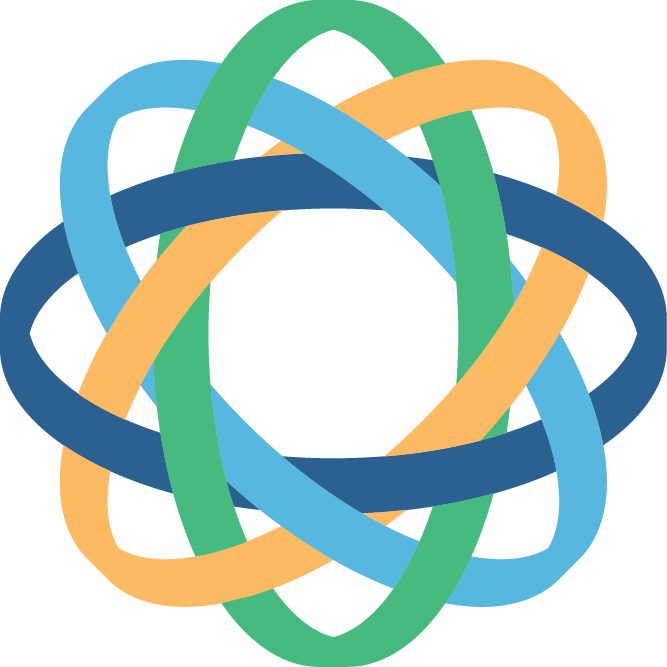 Close.com
Create leads and record activity when someone books a sales call.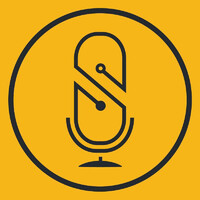 SquadCast
Create unique recording sessions for your events.

Fathom Analytics
Add privacy-first analytics to your scheduling links.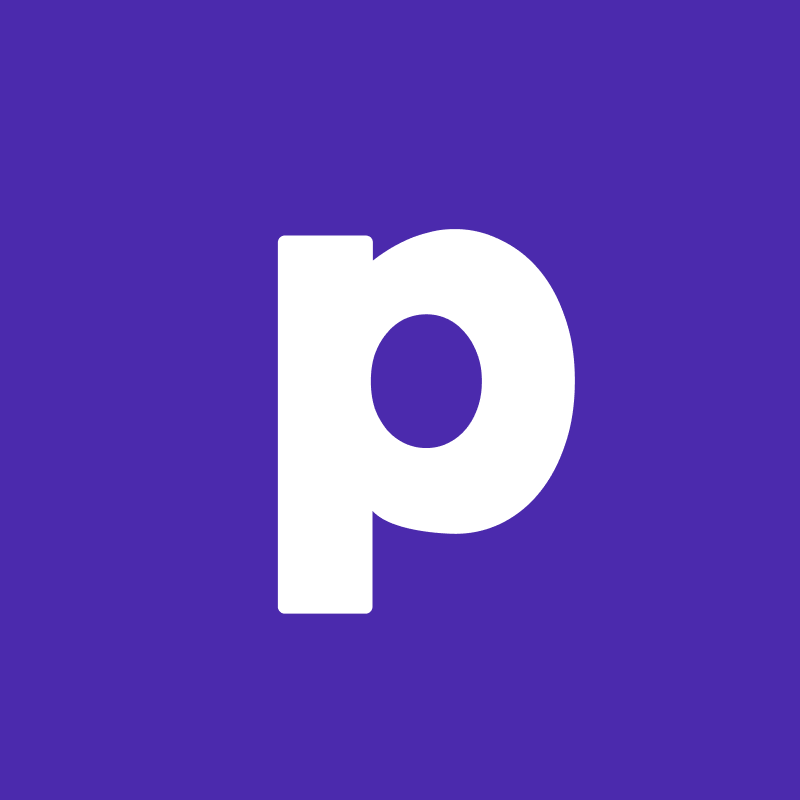 Zapier
Automate tasks in other apps when events are scheduled.

Webhooks
Listen for when new events are created or updated.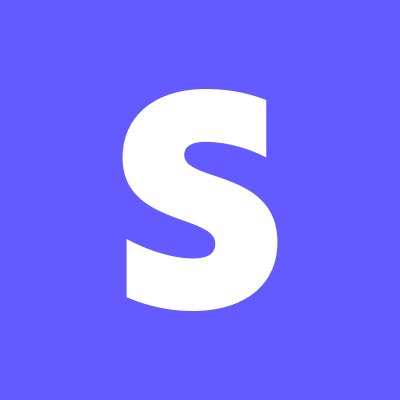 Stripe
Collect payments during your scheduling flow.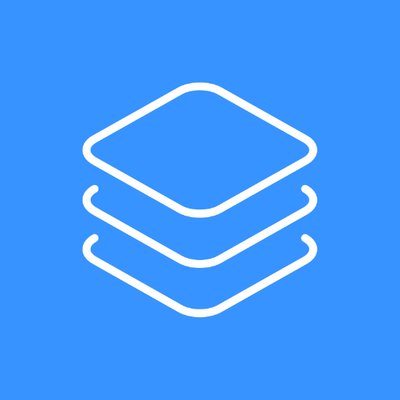 Userlist
Create users and track events in your Userlist account.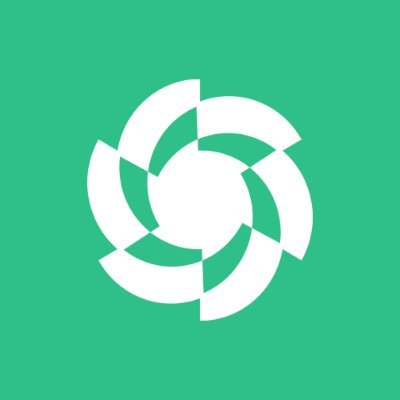 Digioh
Embed your scheduling link directly on your Digioh box.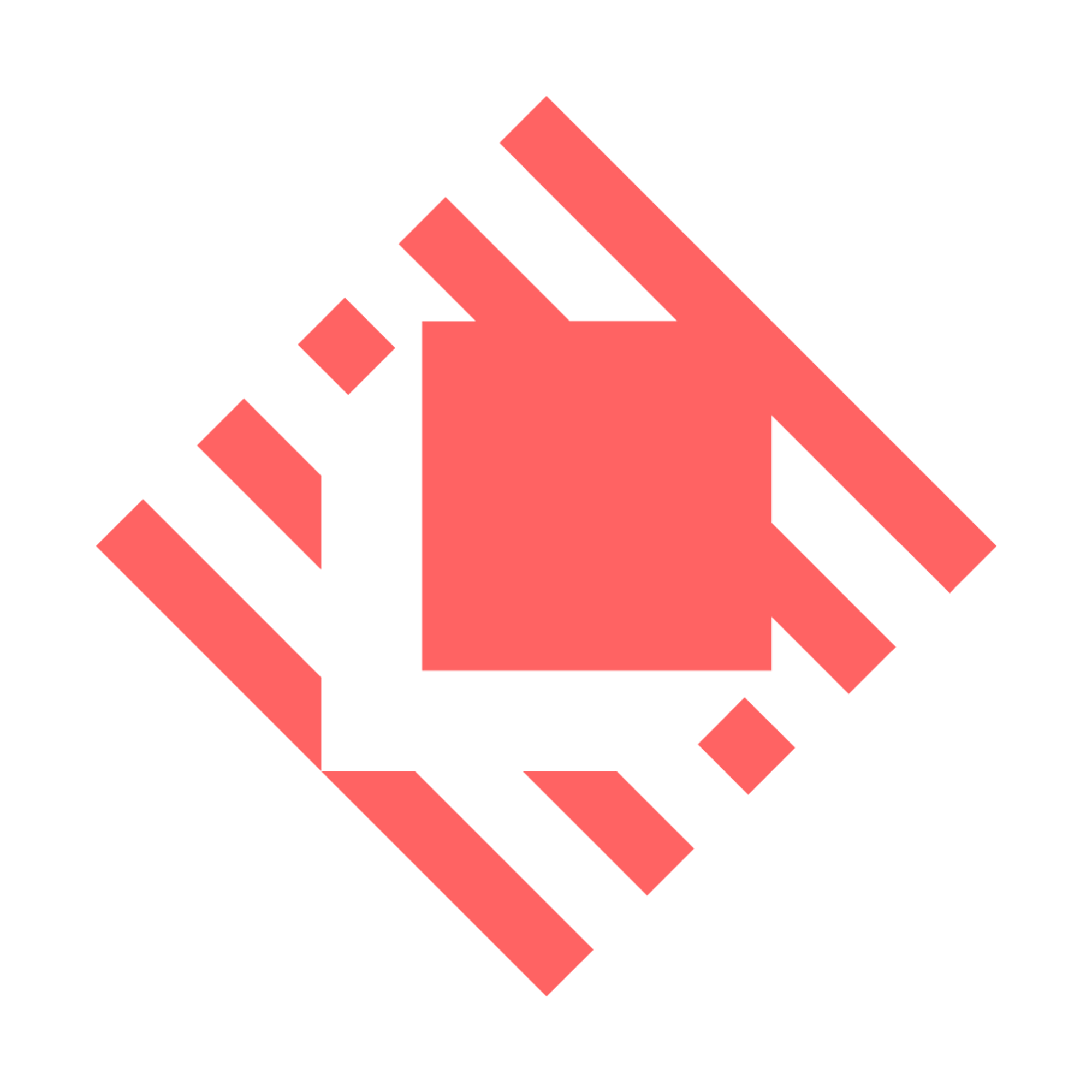 Raycast
Access your scheduling links directly from Raycast.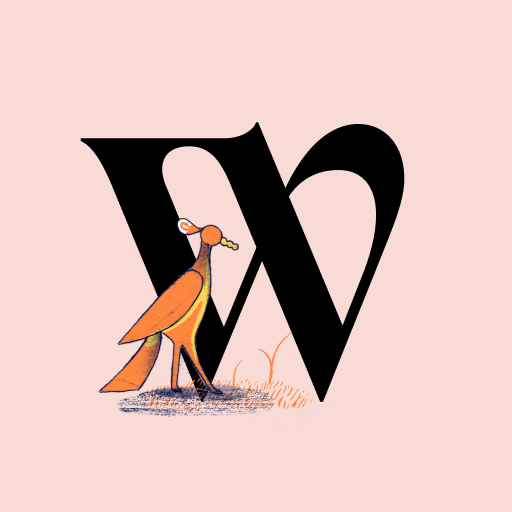 Whereby
Attach Whereby meeting rooms to calendar invites.
Looking for another integration?
Switch in 15 minutes or less
You shouldn't have to feel weird about sending out your scheduling link. Switch to SavvyCal and people will be complimenting you on the scheduling experience. It's the scheduling tool both you and your recipients will love.
Checklist to help you migrate
Help from the founder if you get stuck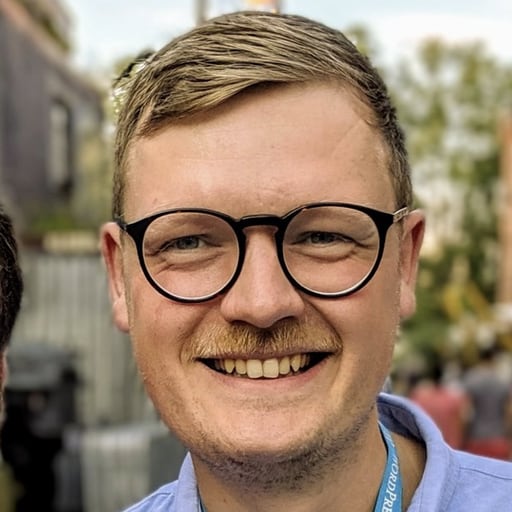 "After I switched to SavvyCal, people are complimenting my scheduling experience! Thanks for making me look good."
Peter Suhm
Founder at Reform
Join thousands of happy customers