Your calendar is a critical part of your job as the heartbeat of your work day-to-day. A well-organized calendar makes scheduling meetings, communication with your team, and your workflow smoother and easier to manage.
Outlook calendar (part of Microsoft Office 365) shines when it comes to sharing schedules and coordinating meetings. If you're looking for a way to simplify and better plan your days, here are a few ways to improve how you use Outlook calendar.
How to setup Outlook calendar
First, let's get your calendar set up. You can get to your Outlook calendar through the main Outlook login site. Sign in with your Microsoft login information, and this will take you to your Outlook email inbox. On the bottom left side of your screen, you want to look for the calendar icon.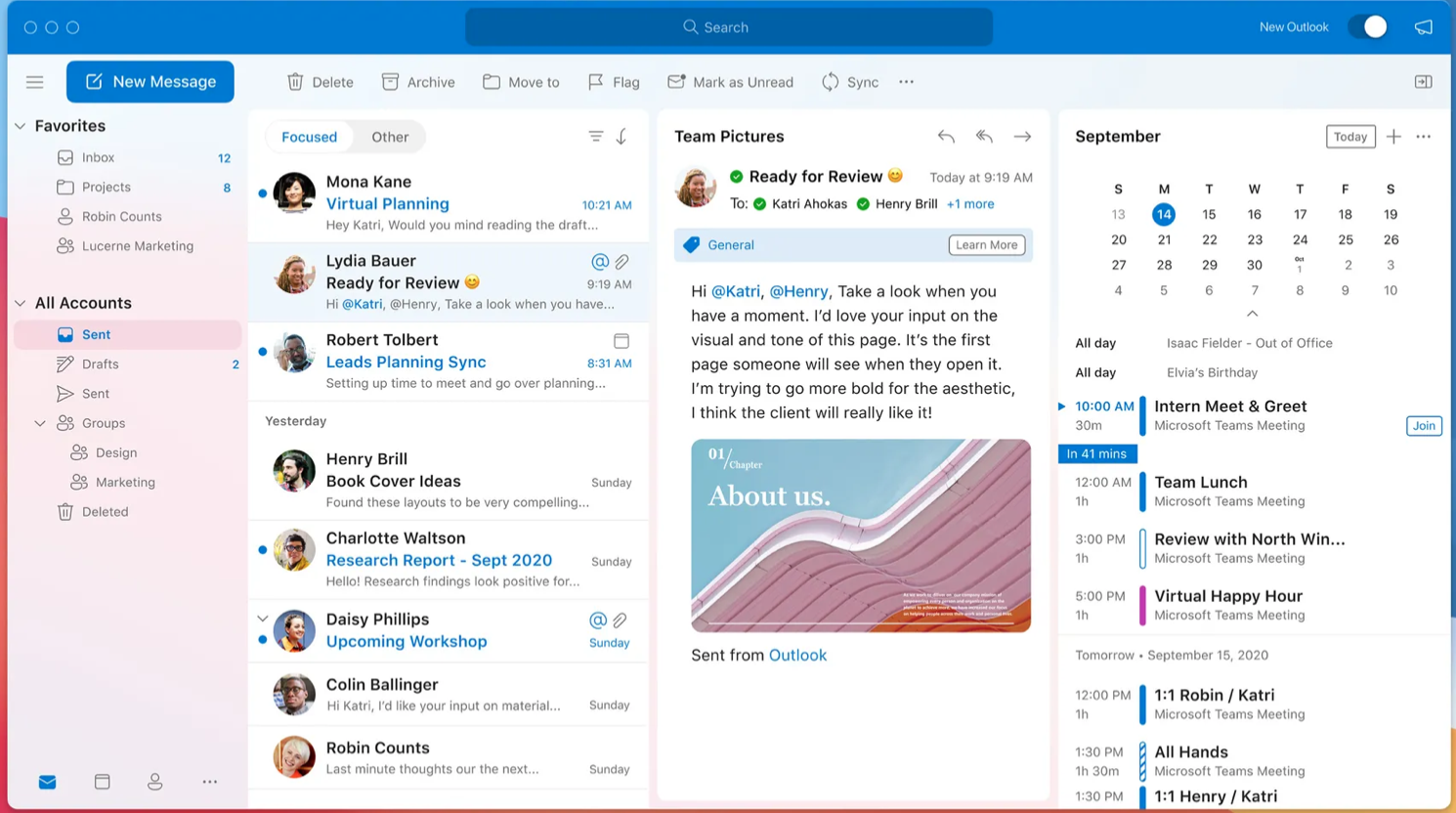 Click that icon to go to Outlook Calendar.
Customize your Outlook calendar view
How you set up your calendar view can make it easier to understand and manage, so don't hesitate to personalize it. Take a few minutes to play around with your Outlook calendar settings to find out what works best for you.
Dark mode for Outlook calendar
Most applications provide a dark mode option, but it might not have crossed your mind to view your calendar that way. To put your Outlook calendar in dark mode (or black theme):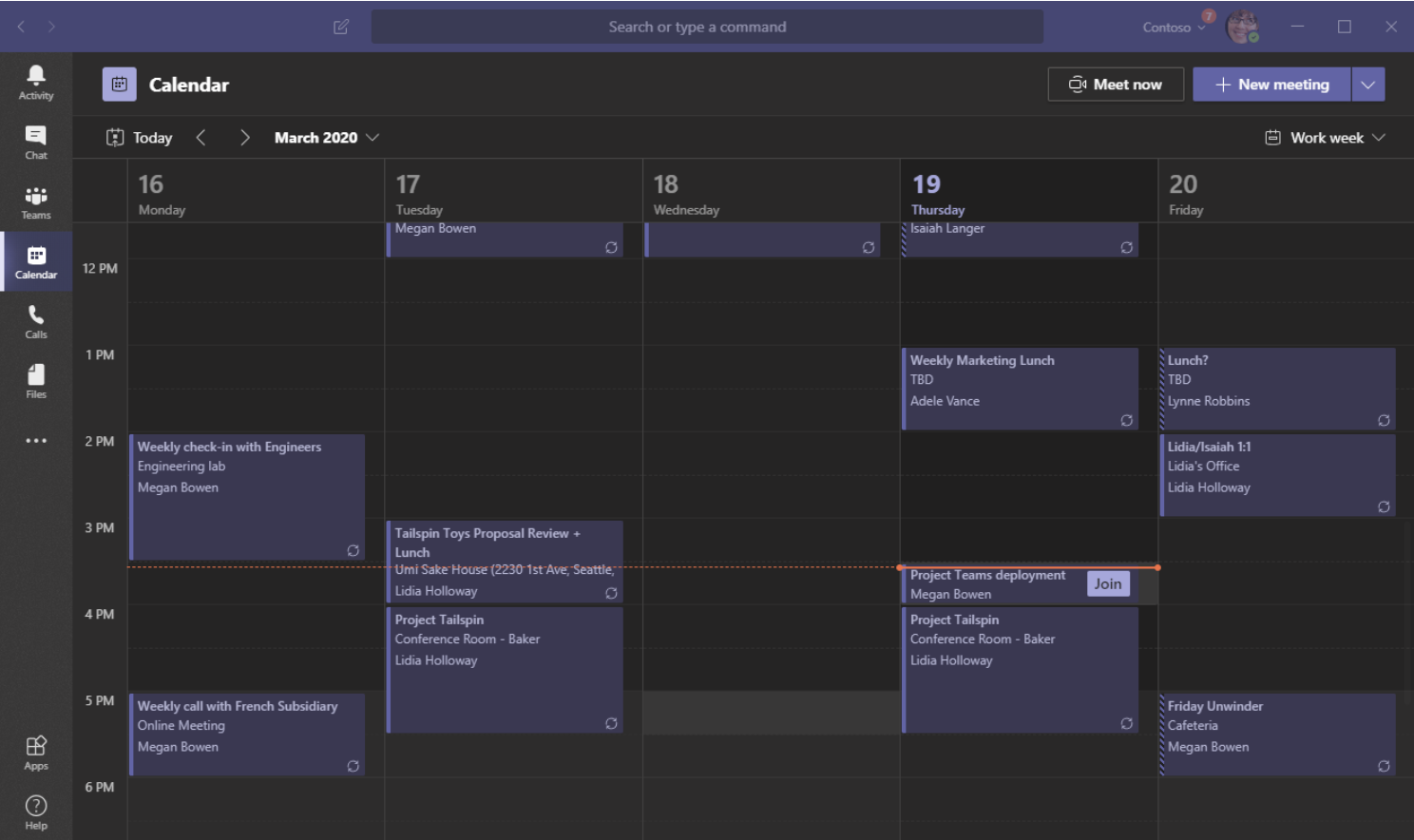 Go to toolbar, select File, and then select Office Account.
Under Office Theme, select Black.
Select the back arrow at the top to return.
The theme will carry across all of your Microsoft 365 applications.
Color-code your Outlook calendar
Outlook calendar also lets you "Categorize" your meetings and events. You can use a color-code system to customize meetings, personal appointments, and more — making your calendar easier to digest at a quick glance.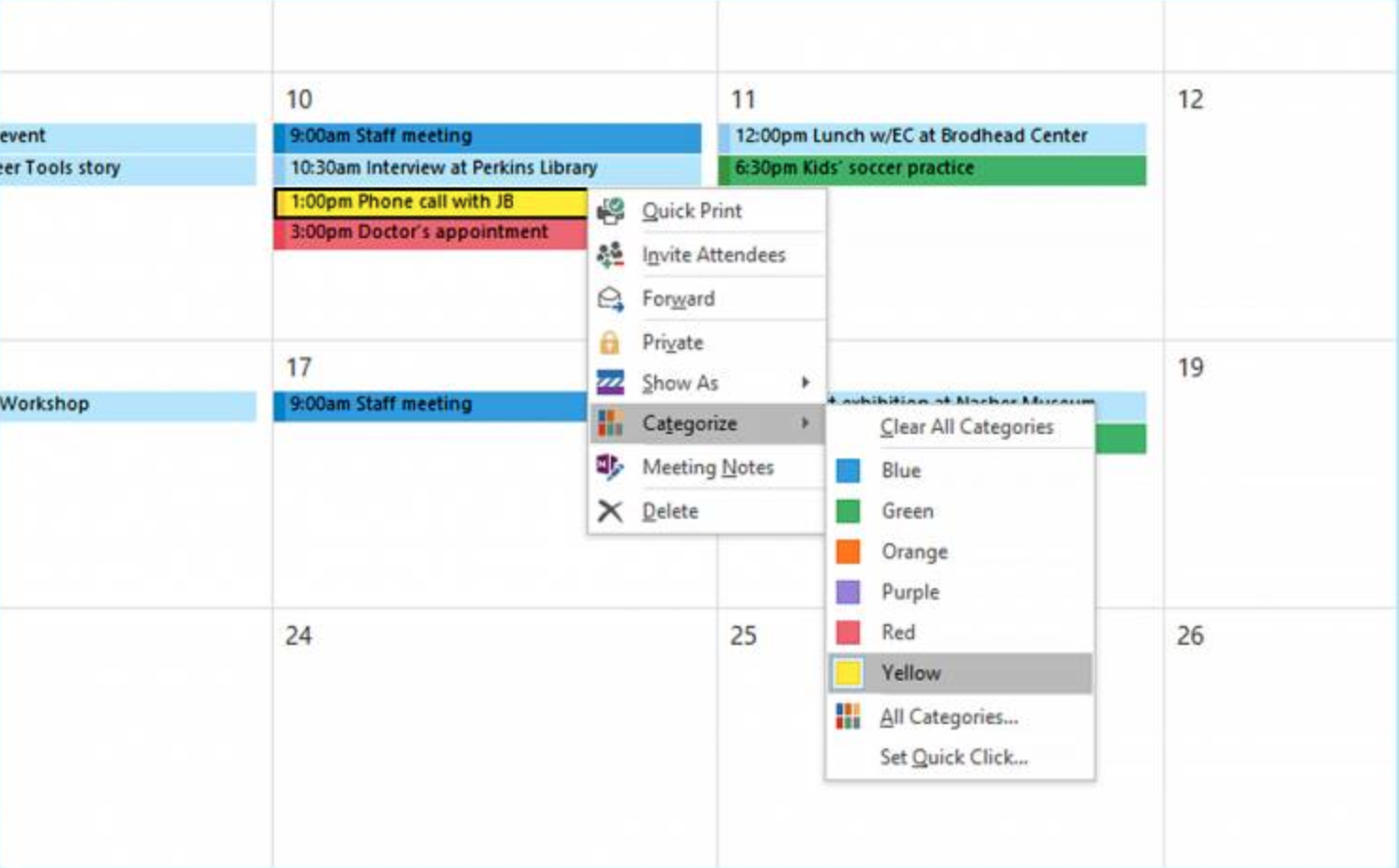 "Create categories with designated colors to completely color-code your schedule. Assign keyboard shortcuts to your most frequently used categories to make calendar management much more efficient," suggests Johannes Larsson, CEO of Financer.com.
Add different time zones to your Outlook calendar
There's a good chance that some of the people that you work with are in a different time zone. "Set up multiple time zones in your Outlook Calendar to easily synchronize meeting schedules across clients and team members in different time zones," says lawyer Michael Conley.
All it takes is a few tweaks in your Outlook calendar settings.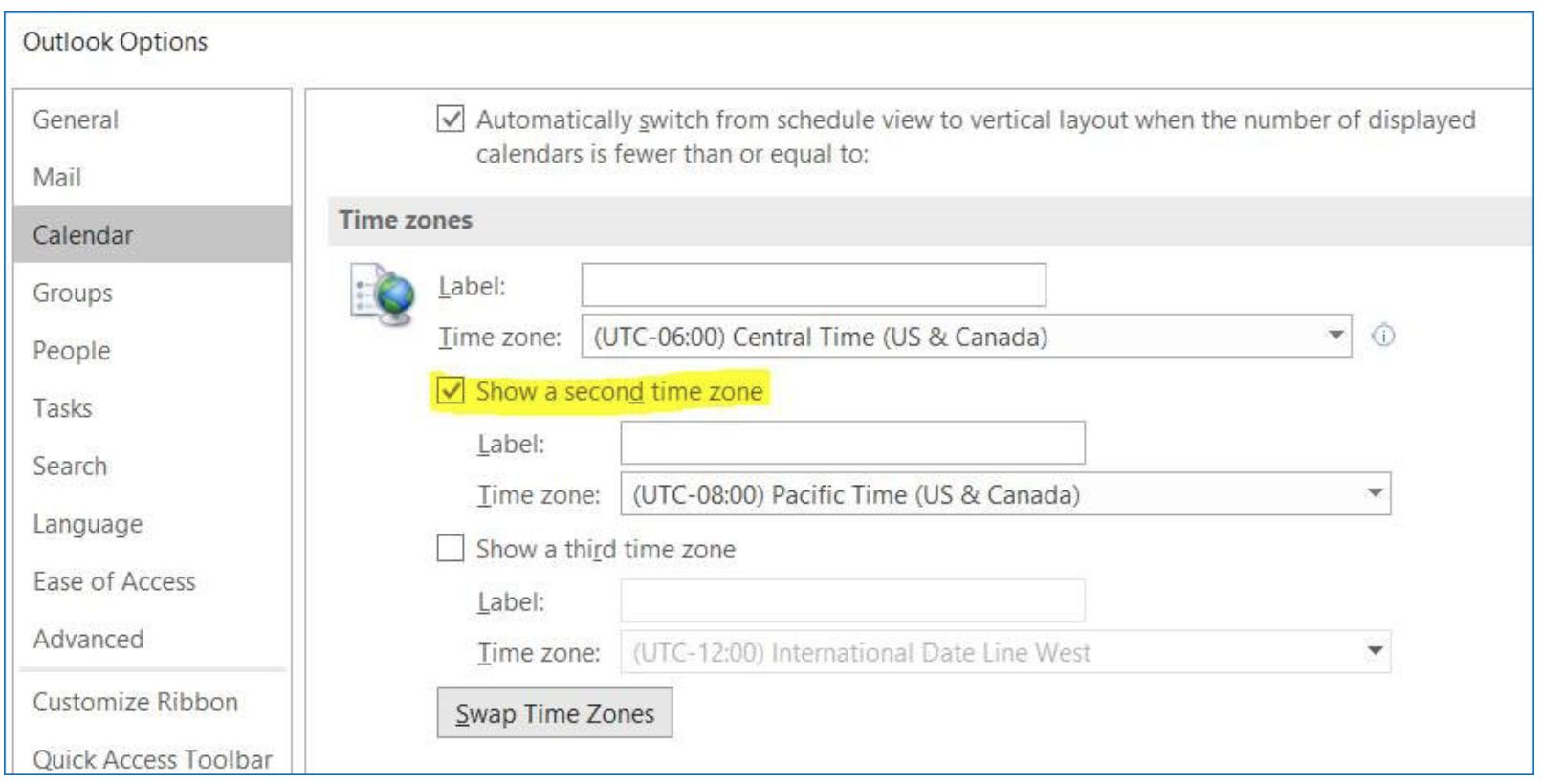 Turn this feature on to avoid confusing back-and-forth scheduling snafus.
How to add an Outlook calendar
Once you have your Outlook calendar looking the way you want, you can start getting down to business. A good place to start is by learning how to add a new calendar. You can add a blank calendar or add premade calendars.
To add a new blank calendar:
Go to the left pane. (Make sure to expand it so you see the mini calendar and the calendar list.)
Hover over "My calendars"
Click the three dots that come up, and this will create a blank box in the list.
Type the name of the calendar you want to create, and hit enter.
Related Reading: How to add a Google Calendar to Outlook
Outlook calendar sync: How to add Outlook calendar to your phone
There's a good chance you don't carry your laptop around with you. To stay on schedule while you're on the go, you might want to pair your Outlook calendar with your smartphone or tablet. Outlook calendar will sync multiple devices, so there's a good chance it'll be a simple process for you.
Keep your Outlook calendar visible next to your email
This is one of Outlook calendar's most popular features: Outlook allows you to view your calendar right next to your email. This setting will allow you to set a miniature version of your calendar and agenda on the right side of your email.
To view your calendar next to your email:
Right-click on Calendar on the Navigation Bar
Click Dock the peek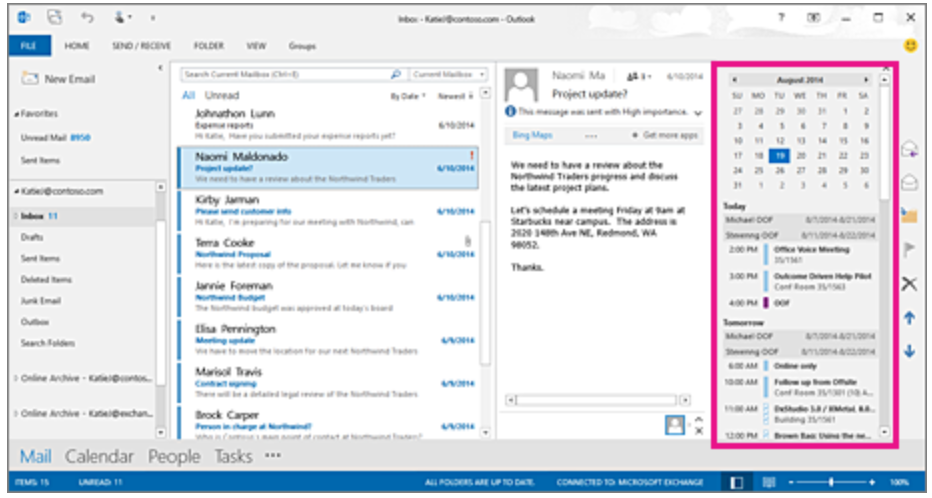 If you need to update or double-check a scheduled meeting, you can click on the agenda details, and it will open a new window — without switching to the calendar view.
Block off time, schedule breaks, and build in meeting buffers with Outlook calendar
Need a longer lunch break? A day of deep work? Or do you prefer to break your meetings up? Outlook calendar has several features that allow you to manage your day more effectively. And although these features aren't revolutionary, they help put you in control of your time.
Block off time
Most people aren't successful when they try to multitask. Time-blocking helps you protect your time so you can have dedicated periods of deep work. The simplest way to do this is to build "busy" times into your work calendar.
Schedule breaks
It's important to let your mind rest and recharge during the day. Make sure you take those breaks by planning them into your day: short walks, coffee dates, or a mid-day yoga class can (and should) be part of your calendar. You're less likely to skip breaks (or get interrupted) if they're in your calendar.
Buffer your meeting times
As often as possible, add an extra 5 to 10 minutes before and after meetings. It'll give you time to decompress from the current meeting, get organized, and prepare for the rest of your day.
Set recurring out-of-office (OOO) periods
If you're not working at certain times (for any reason), block off space on your calendar as "unavailable," "busy" or "OOO." Your team will appreciate knowing that you're not available at that time.
Make personal meetings private
Outlook calendar gives you the option to make meetings private — something that comes in handy for delicate or confidential meetings.

Click Private under the Meeting tab. Only the people invited will be able to view meeting details.
Use Outlook calendar's "Scheduling Assistant"
"Scheduling Assistant is one of the most convenient features of Microsoft Outlook Calendar. It allows you to settle with a time and date that works for all the attendees added to the meeting.
After you've created a meeting and added people to it, you can choose the "Scheduling Assistant" to pop a grid that contains the collective free schedule among the attendees. It works like a charm if people have different availability," says Lisa Richards, CEO and Creator of The Candida Diet.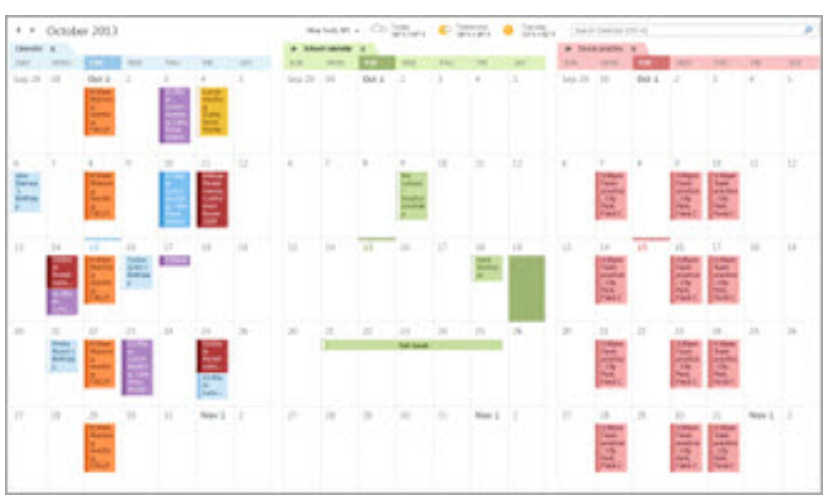 You'll avoid having to send multiple emails back and forth to get a meeting scheduled.
Overlay Outlook calendars
Need to see several calendars simultaneously? "You can view multiple calendars at once in Microsoft Outlook calendar," says ​​Nunzio Ross, owner and head director at Majesty Coffee. "This feature allows you to compare calendars side by side or aggregate schedules together through 'Overlay.'"
Hint: If the overlay feature overwhelms you, Outlook calendar also allows you to view multiple calendars side-by-side.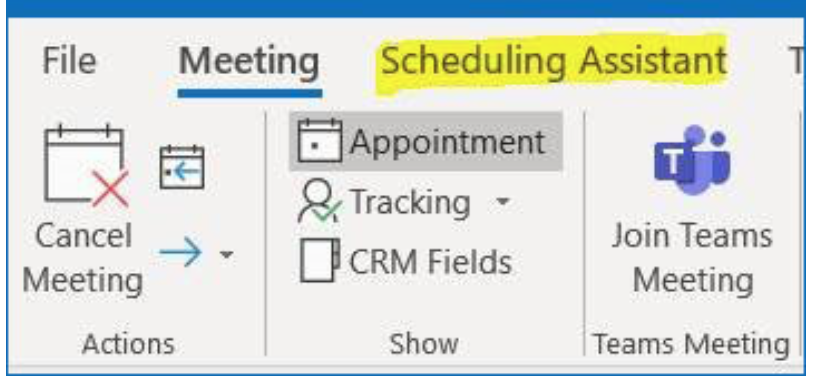 Use Outlook calendar's "Reply with a meeting"
"Reply with meeting" is another super useful feature that Outlook has built-in.
"Essentially, instead of doing a normal email reply, you can "reply with a meeting." That includes both the meeting details and your email text in the same thread. This process is more efficient than the alternative, which is emailing to say that you will be sending a calendar invite. The process also makes sure the recipient doesn't miss the invite," says Michael Alexis, CEO of TeamBuilding.
If you have an open message, select "Meeting" in the "Respond" group to reply with a meeting.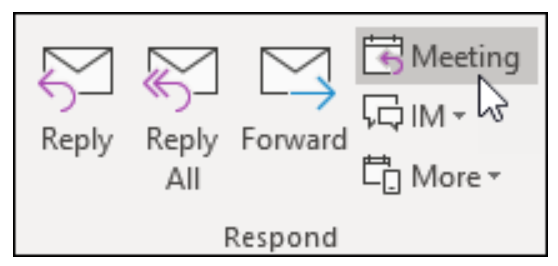 How to add events to Outlook calendar
The two simplest options are to either click "New Event" in the upper left or double click on the day in the calendar. Both methods will bring up a box where you can enter the event information and details.
You can add a title for the event, choose if this is an all-day event or set the start and end times for the event, and add a location.
Note: paid vs. free
There are a few differences between the premium (or paid) version of Outlook and the free version. The premium version is available to Microsoft 365 subscribers. Most of the premium features are related to email personalization, encryption, and storage.
Because it's now wrapped into Microsoft 365, the premium standalone version of Outlook is closed to new subscribers. But the free version — including Outlook calendar — is still available.
Pair Outlook calendar with SavvyCal to make scheduling even easier
Cut down on confusion with a simple integration.
SavvyCal helps you schedule meetings , instantly and without hassle. Every invitee is sent a calendar, not a list of time slots and they're given the option to overlay their calendar (whether it's Outlook, Google, or iCloud, etc.) on top of yours to easily find mutual availability.
SavvyCal's advanced tools also allow you to:
Preview and manually allow or block off time before you send the invite.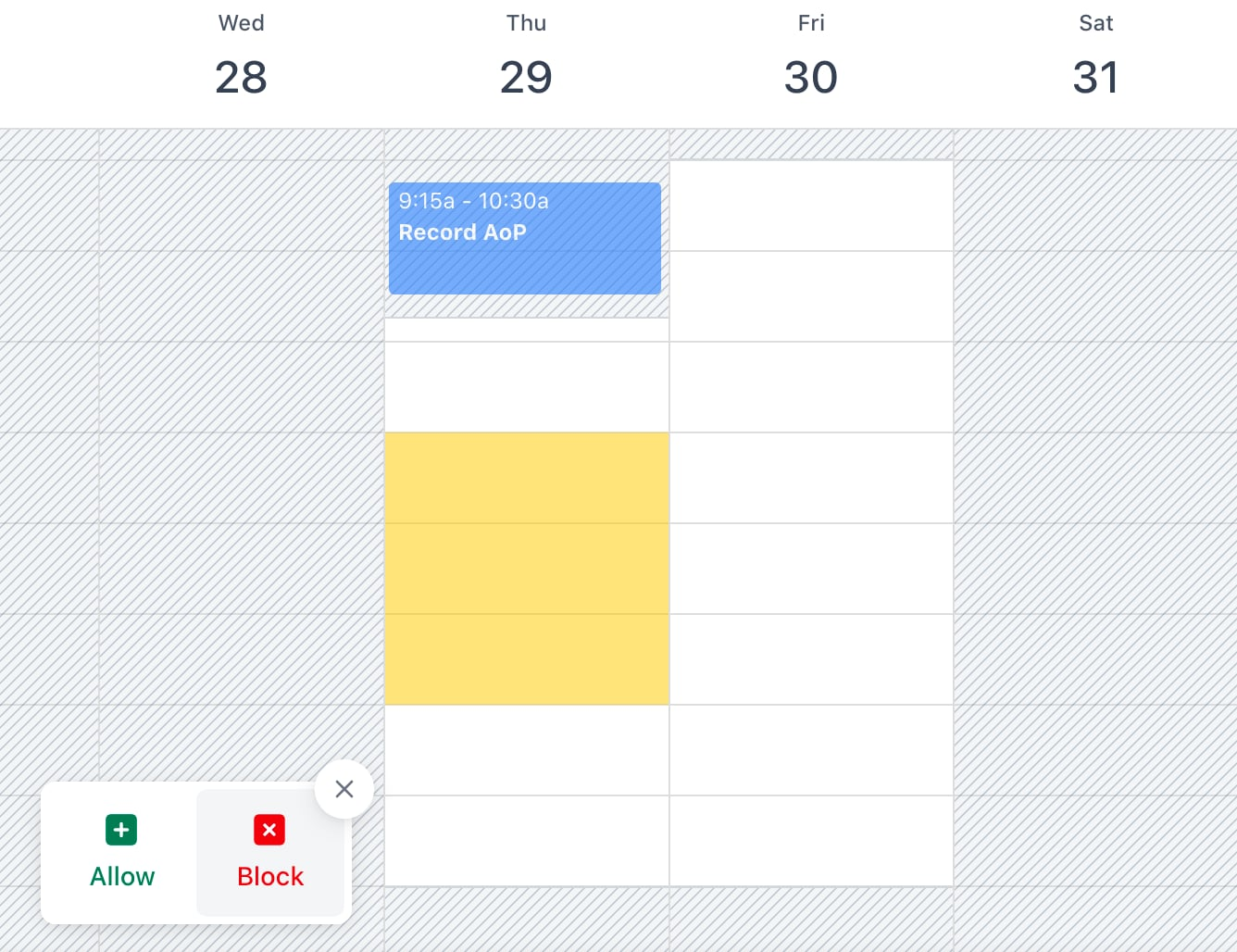 Check for conflicts across multiple calendars.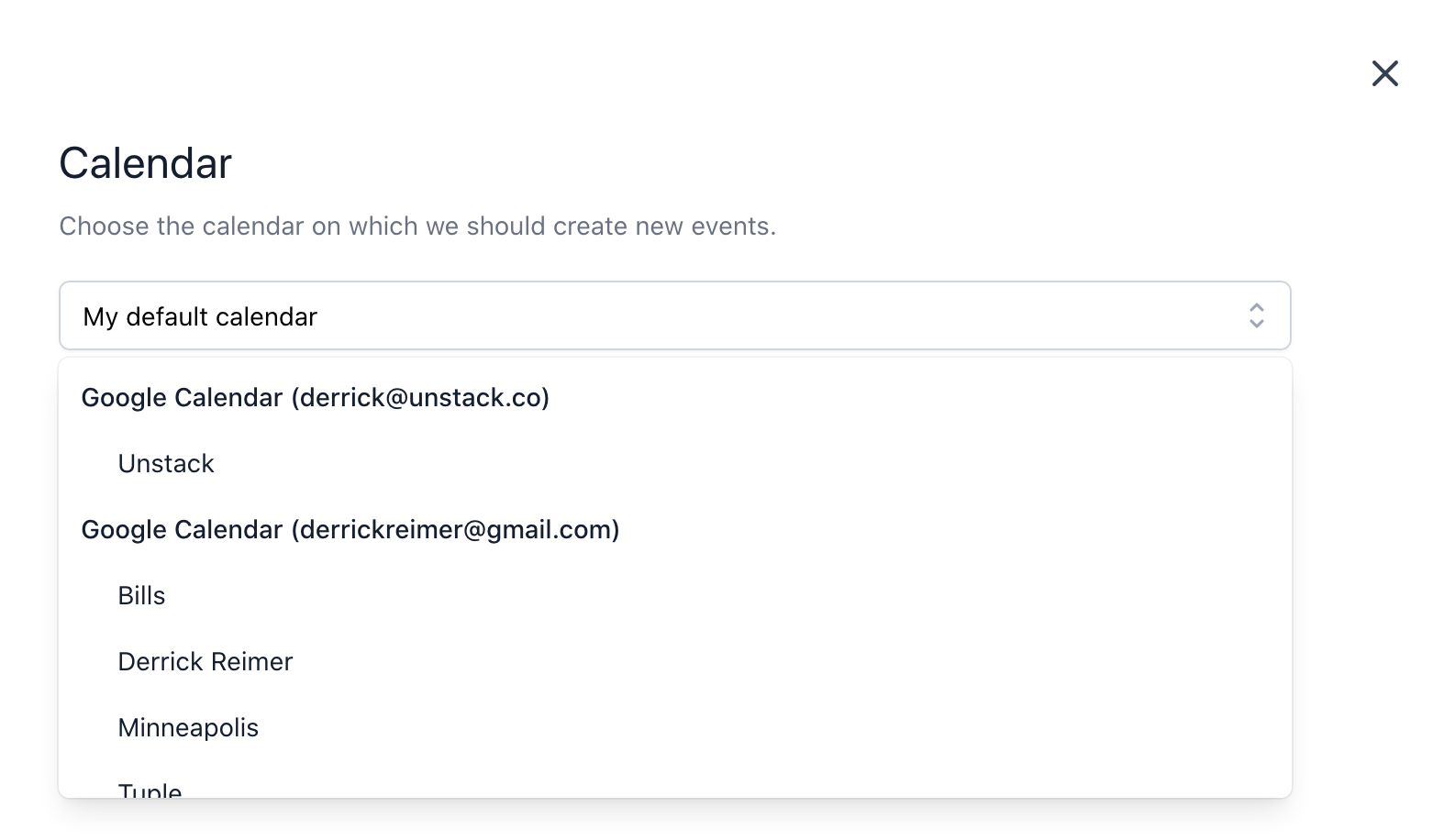 Select the calendar you want each meeting to live in.
Allow recipients to choose how much time to book with you — without having to send over multiple links.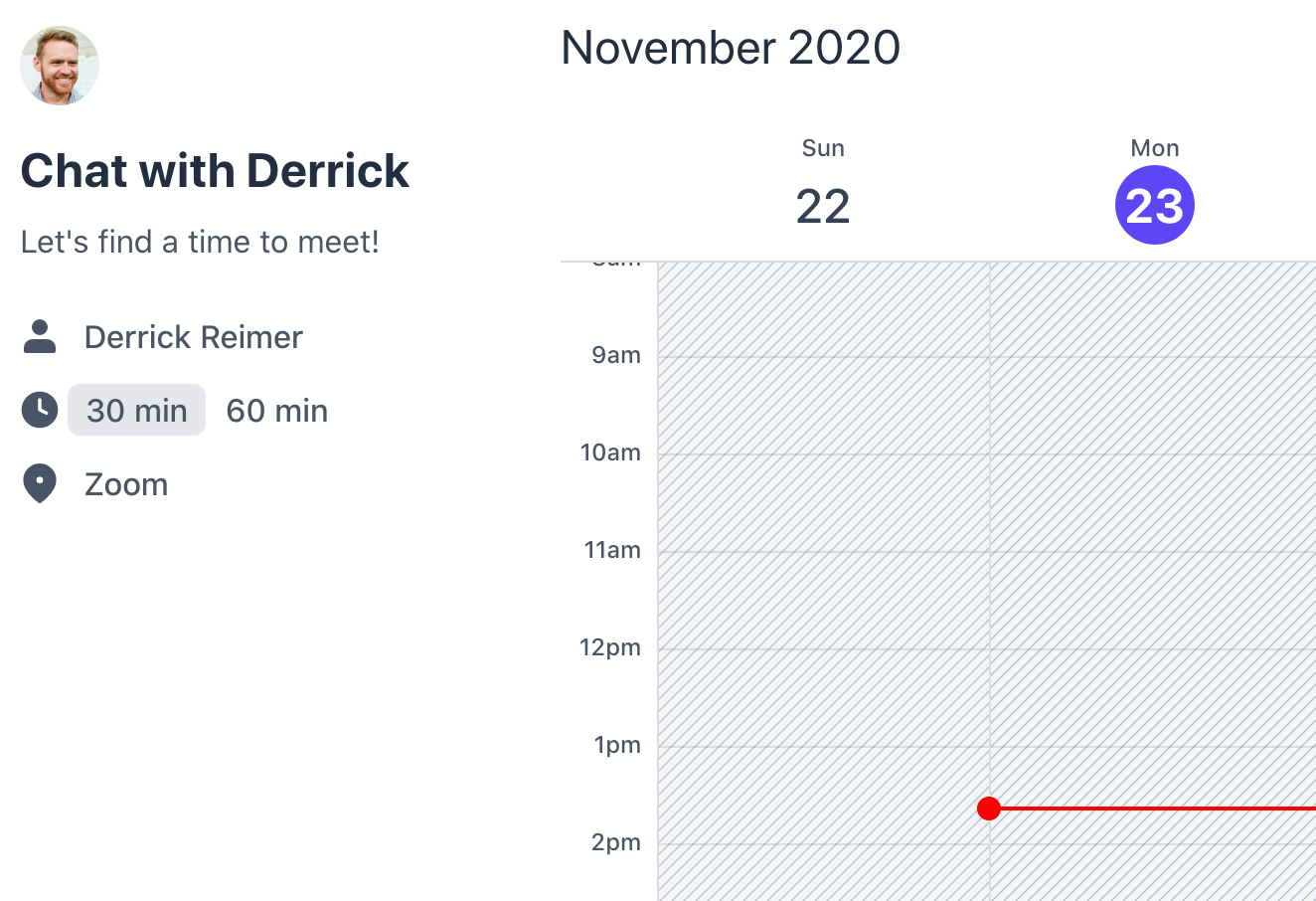 Curious about whether SavvyCal can help simplify your meeting process? If you're looking for an intuitive scheduling integration for Outlook, try SavvyCal for free.